A strong eCommerce marketing strategy is essential if you want to reach more customers and make more sales.
If you're new to running an online store, then eCommerce marketing campaigns may seem intimidating. We'll stop you right there and say that this isn't true at all. As long as you know your target audience and understand the eCommerce marketing landscape, creating high-impact campaigns that increase your sales is easily within reach for anyone.
Follow this guide for absolutely everything you need to know about marketing a successful eCommerce store.
1. What is eCommerce Marketing?
2. Understanding eCommerce Advertising
3. Why You Need a Killer eCommerce Marketing Strategy
4. How to Do eCommerce Marketing: 8 Types Of eCommerce Marketing
5. 10 eCommerce Marketing Tips and Ideas
What is eCommerce Marketing?
Ecommerce marketing is the process of driving awareness to a business that sells products online and turning this awareness into sales.
Ecommerce marketing involves attracting potential customers to an online store through various channels. Successful eCommerce marketing strategies don't only drive new traffic to an eCommerce business, but they also facilitate the buying journey and help turn this traffic into paying customers.
Ecommerce marketing is a broad term that includes many different strategies and channels. This includes things like search engines, social media, online content, email campaigns, and more.
A good eCommerce marketing strategy should involve a variety of different channels and tactics. Any eCommerce business that can master all of its marketing channels will drive more customers to its store, and make more sales.
Understanding eCommerce Advertising
eCommerce advertising falls under the general umbrella of eCommerce marketing.
It's a similar idea that follows the same general goal (to drive new sales for an online store), although eCommerce advertising includes a slightly different approach.
An eCommerce business should use both marketing and advertising together to drive up their conversions and brand awareness.
So, what's the difference?
Ecommerce marketing is more about generating awareness and action around a product, while advertising is focused on actually promoting the product. There are many different advertising opportunities available to online stores.
The reason we've brought this up is that eCommerce marketers should employ a diverse strategy of marketing and advertising to help them maximize sales.
Why You Need a Killer eCommerce Marketing Strategy
Any eCommerce site needs customers. And the best thing about being online is that you have a lot of different tactics and tools that let you target your exact customers very specifically.
The downside is that eCommerce is a highly competitive space. Your competitors have a much broader reach, so unlike operating a brick-and-mortar store, there are a lot more businesses fighting for the same customers.
If you don't have a mind-blowing eCommerce marketing strategy in place, you'll quickly lose out to the competition.
Great eCommerce marketing strategies are built around a unique selling proposition (USP). There might be hundreds of businesses selling the same thing as you and marketing through the same channels. However, the more refined your USP is and the more specific you are about who your customers are, the more effectively you can target them.

How to Do eCommerce Marketing: 8 Types Of eCommerce Marketing
Ecommerce marketing strategies can be, and should be, diverse.
Here is a breakdown of the most common eCommerce marketing channels, and how you can incorporate them into your eCommerce marketing plan.
1. Social Media Marketing
Let's start with a classic – social media.
All eCommerce brands have profiles across different social media channels. It's one of the first things eCommerce marketers do. Social media marketing for eCommerce presents loads of opportunities to target and attract specific customers and make more direct sales.
Social media marketing for eCommerce revolves around connecting with your audience and posting content your audience is interested in. The goal of using social media for eCommerce marketing is to attract and inspire new customers and send them to your product page.
There are many different social media channels available. As an online store, the best ones to focus on are:
Between these channels, you will be able to reach a large audience through different types of content. You can also sell directly through these channels (more on this later).
While we could write a complete guide on social media marketing, it's important to remember two key things about social media.
It's visual: Social media is a visual place, and so is your online store. This gives you a perfect opportunity to post captivating, inspiring content that motivates new customers to visit your store and buy your products.

It's about engagement: Don't forget about the "social" part of social media. Social media is all about engaging with your audience. Don't just use it to post, but make sure it's a two-way interaction. For eCommerce stores, this could include reviews, user-generated content, giveaways, providing direct customer service, and more.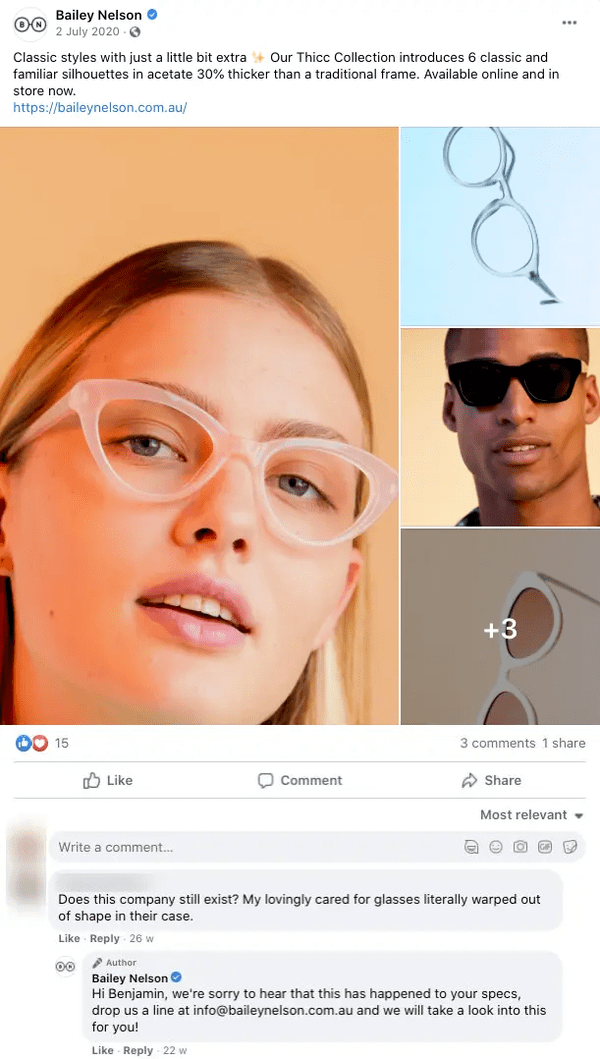 Image: Hootsuite
Social Commerce
Social commerce is an important part of social media marketing for eCommerce. This is when you can sell products directly through social media, without customers having to leave the app.
It's important for eCommerce businesses to make use of social commerce these days, as it streamlines the buying journey and gives you more channels to make direct sales.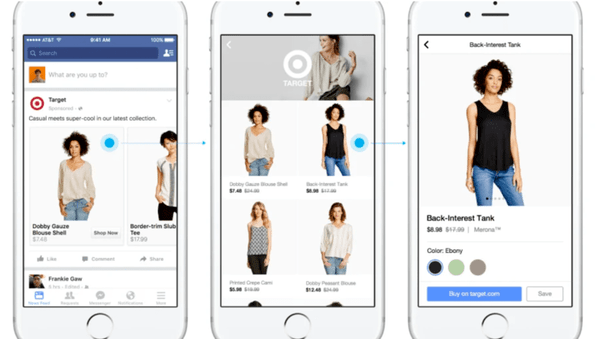 Image: Facebook
2. Content Marketing
Content marketing is all about posting pieces of useful and interesting content online. Like videos and blog posts, to help you attract customers and generate more transactions.
If you're selling a product online, content marketing is important.
It can help to improve your search engine rankings, answer customer questions, and help you attract new traffic to your online store.
As content marketing is a fairly broad term, here are a few ways you can use it to improve your eCommerce marketing.
Optimizing Your Product Pages
You want your product pages to rank as highly as possible in search engines. To do this, you'll need to optimize your product pages with the right keywords.
Think about what your customer is searching for. If you sell coffee machines, they will probably search for "espresso machine" and not the name of your specific product or brand. So, use this keyword across your product page. Include it in your product title, headers, image alt text, and anywhere else you can sensibly fit it.
If your product page does not offer enough helpful content, then customers either won't find it, or they won't want to follow through with their purchase.

Publishing Blog Posts
Blog posts are a great way to direct more traffic to your online store. Relevant blog topics will help you attract interested customers, assist customers with their buying journeys, and answer customers' questions.
Let's go back to the coffee machine example. You could write blog posts like "The best portable coffee makers" or "How to choose the right espresso machine". Visitors to these blog posts are interested in buying an espresso machine. And as they read your blog content, they become more engaged.
Now you can use the blog post to either direct them straight to your product page, or to fill out their contact information (in return for something like a downloadable resource, a discount code, or a newsletter). Now you can send this lead strategic content to help develop their interest and ultimately inspire them to make a purchase.
Create eCommerce Videos
Video is the most engaging form of content, and YouTube is the second largest search engine in the world. This means YouTube videos can do wonders for your eCommerce marketing strategy.
Just like publishing blog posts, videos should be targeted towards specific keywords and interests of your target audience. Create videos on topics that are helpful to your audience, and interest them further.
As an eCommerce store, you should also include product tutorial videos that reveal your product in detail and show customers how to use your product. This is a great way to strengthen relationships with existing customers and provide website visitors with more reason to make a purchase.
And don't just stop at YouTube though. TikTok and Instagram Reels are some of the best ways to use video for your eCommerce store. These short-form videos can help you go viral and increase brand awareness in a massive way.
Add an SEO-Friendly FAQ Section to Your Online Store
Chances are, your potential customers have plenty of questions about your product. This gives you the perfect opportunity to create an FAQ page for your online store.
Doing this will do two things. First, it will make customer service easier and answer your customers' questions. Second, it gives you an opportunity to target highly searched questions.
Include popular keywords in these questions, offer helpful answers, and you could end up sending a lot more traffic to your site.
3. Search Engine Marketing
Search Engine Marketing (SEM) is a combination of Search Engine Optimization (SEO) and paid advertising. SEM doesn't only try to optimize content to rank for free on Google, but it also involves paid ad campaigns to get you at the top spots of search results.
This is incredibly important because the first place people go to when they're searching for a new product is Google. Successful SEM makes sure you're always at the top of the search results, which means you get to send a lot more relevant traffic back to your site.
Ecommerce stores put a lot of focus on PPC campaigns. This is because it's a fast and easy way to drive a lot of traffic to your site. As long as your campaign has a decent ROI, it can be very profitable.
As an online business, you can run a variety of paid campaigns, including Google Shopping Ads. These are ideal to help you sell more products.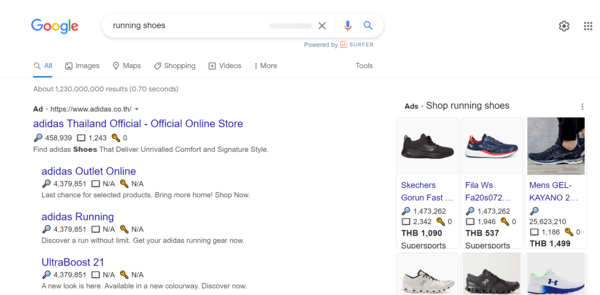 4. Email Marketing
Email marketing remains one of the most valuable eCommerce marketing tactics. You can use it to send out all kinds of high-impact campaigns without spending a cent.
And the best part is that you can automate your email marketing efforts to ensure the right people get sent the right messages at the right time without you having to put in any effort.
Email automation is when you send out drip campaigns that trigger certain messages after users take specific actions. This lets you send the right content to different subscribers at different stages of their buying journey. And you don't have to lift a finger. It saves you time and achieves awesome results.
Email marketing for eCommerce is a broad area. Here are four popular email marketing strategies that you could use to grow your online store.
Newsletters
Any eCommerce business should have a regular newsletter. This could be sent to subscribers on a weekly, monthly, or daily basis. You can use your newsletter to send out updates about your store, promotions, and specials that are happening, new product drops, and more.
This is an effective way to stay connected with existing customers and develop relationships with potential customers.
For your newsletter to be most effective, try to segment your mailing list. This could be based on things like what products customers bought, where customers are based, whether they are male or female, and so on. Having a segmented mailing list helps you send personalized content to each subscriber, which will improve your email engagement rates.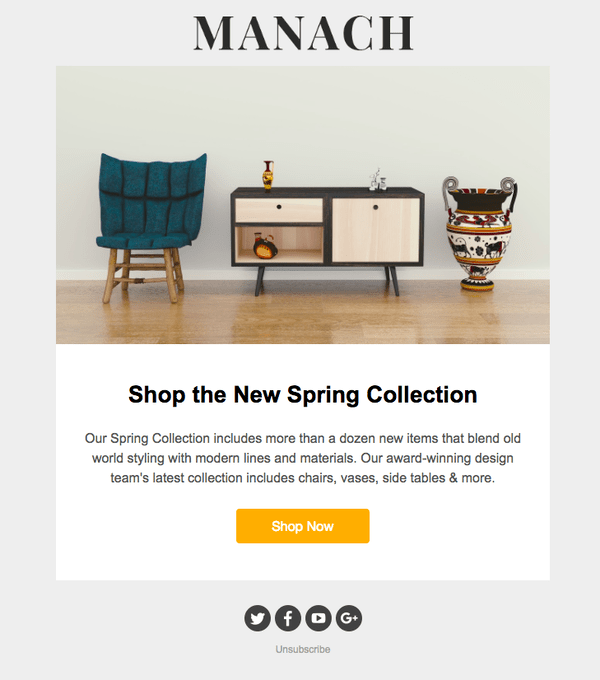 Transactional Emails
Automatically trigger emails after certain actions have taken place, such as a customer making a purchase. These emails could be used to send receipts, provide shipping updates, or any other standard information that customers need to know.
You could also trigger welcome emails when a customer signs up to your mailing list. This is a great place to throw in a welcome discount to inspire a quick sale.
Post-Purchase Follow-Up
It's always a good idea to send a follow-up email a few days after a customer has received their product. This is a great way to keep the relationship alive with the customer and gauge their interest in future products.
Use post-purchase follow-up emails to ask for product feedback and reviews. Not only will this help you gain valuable reviews, but it will also help you develop more meaningful relationships with the customer. It shows the customer that you care, which will give them more reason to make a repeat purchase.
If you've made product tutorial videos on how to use a certain product, this would also be a great opportunity to send them.
Abandoned Cart Emails
Cart abandonment can be a killer for any eCommerce store.
A massive amount of revenue is lost through cart abandonment but it can also be reclaimed with the right email strategy.
If a website visitor fails to complete a transaction after filling up their shopping cart, automatically trigger an email to them to try and persuade them to complete the purchase. An effective strategy is to offer a small discount. You could also offer assistance, recommend related products, or simply politely remind them about their open cart.
5. Influencer Marketing
Influencer marketing is massive. It also presents a fantastic opportunity for eCommerce brands.
Social media is full of influencers, covering all niches and areas of interest. Using these influencers to promote your products or your brand to their audience is one of the best eCommerce marketing tactics out there.
Influencer marketing could be done through paid promotions on Instagram, sponsoring YouTube videos, sponsored posts on TikTok, or anywhere else where you can find a relevant audience.
Just remember the "relevant audience" part. Influencer marketing is only effective if you work with an influencer whose audience matches your target customers. If their audience is located in a country you don't ship to, or if they don' match your target customer persona, then it might not be with it.
If you do work with an influencer who has a highly engaged and relevant audience, it means getting your products in front of a whole new base of customers. This can result in great ROI for eCommerce stores. This is because people old a lot of trust in influencers.
6. Affiliate Marketing
Affiliate marketing is one of the easiest and most impactful eCommerce marketing strategies. Online stores love it because it doesn't cost a thing, and can achieve some great results.
You can get started with affiliate marketing by simply offering a small percentage of each successful sale to affiliates who promote your products. Unlike other forms of marketing, you only pay for successful sales, so the ROI is fantastic. You never lose out.
Using affiliate marketing is like having an extra team of marketing professionals promoting your products for you, except you don't have to pay them until they make a sale.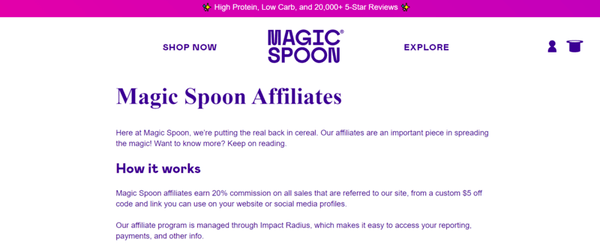 7. Local Marketing
Just because you're selling online, it doesn't mean you need to only focus on national, or even global, marketing campaigns. Instead, local marketing is an important strategy for eCommerce stores. It's also something that many eCommerce marketers forget about.
The idea is to focus on marketing to a specific area where the bulk of your customer base is located. Maybe you're a small local business that sells online, or maybe your fulfillment options are confined to a small area. If this is the case, always try to think locally.
Local marketing encompasses many different tactics – you can find a full list here. The most important idea though is that you focus on specific customers in a specific area. This can help you deliver more targeted, personalized marketing campaigns.
8. SMS Marketing
SMS marketing is another highly underrated eCommerce marketing strategy.
Unlike email marketing, where a large portion of emails sent wither land in a spam folder or go by unopened, SMS offers a more direct line to the customer. Open rates are far higher, and users engage with SMS a lot more than they do with emails.
SMS is an effective cart abandonment strategy, and it also works great for sending out regular promotions, product updates, discount codes, and more.
10 eCommerce Marketing Tips and Ideas
Now that we have established the main strategies used in eCommerce marketing it's time for your store to apply them.
To help you achieve far greater results, here are 10 of the most impactful eCommerce marketing tips and tricks. These are all proven ways to ramp up your sales.
1. Upsell Your Products
One of the best ways to increase your revenue is to focus on upselling. The basic idea behind upselling is to get the customer to buy a more premium, or expensive, product than the one they originally planned to purchase.
This is effective because the customer has already decided to make a purchase, and so they already trust your brand. For most eCommerce businesses, this is a lot more effective and affordable than acquiring a brand new customer.
By applying upselling tactics, you can increase your revenue without much effort.
So, before a customer completes their purchase, always reveal upsell options to them and highlight the benefits.
You could do this by displaying recommended products on the product page, or even through a strategically timed popup. You could also highlight upgrades that the customer can select on the product page, to help them access a better product.
When upselling products, always be aware of two things:
The upsell product must relate to the original product the customer intends to purchase
Be aware of the price difference (offering a massive price increase will usually not be effective)
As long as you can make it clear that the customer can access further benefits from the more premium product, and you highlight these benefits very clearly, then there's a good chance you could increase your revenue. Of course, the upsell still needs to be within a reasonable range of the customer's anticipated price.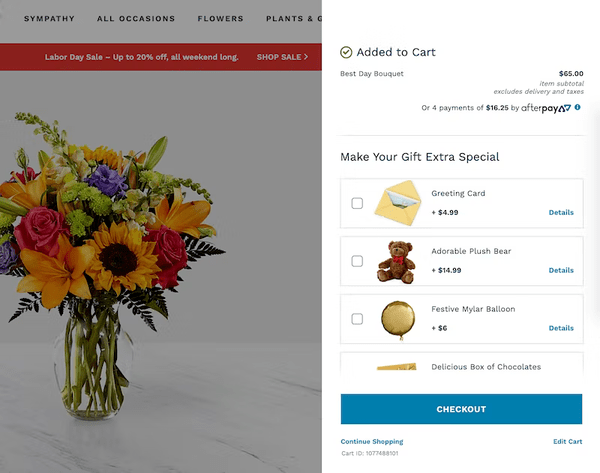 Image: Econsultancy
2. Cross-Sell Your Products
While we're on the topic of upselling, cross-selling is another effective way to maximize your eCommerce revenue.
The same idea as above applies: the customer already trusts your brand and has decided to make a purchase. So, why not maximize the value of their cart? It will be cheaper and faster than trying to make a sale from a brand new customer.
Before a customer completes their purchase, try to sell them additional, relevant products.
You know what it's like when you get into a shopping spree – adding just one more product never seems like a big deal.
You could do this by recommending related products on the product page, or showing the customer products that other customers also bought. This could be displayed in a widget on the page, or as a popup.
You could even send these recommended products to customers via email or SMS after they have purchased from your store. If they were satisfied with the first purchase, there's a good chance they might want to make a new purchase.
Again, just make sure that the products you recommend are related to the customers' interests, and that the price is not too high. If the recommended product is cheaper than the original product, impulse buys are easier to trigger.
For example, if a customer buys a dress on your site, recommend a matching hat, scarf, or bag.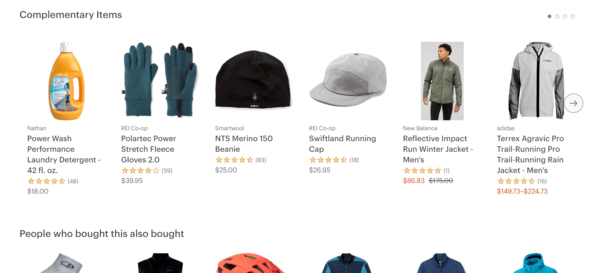 3. Personalize Your eCommerce Marketing
Customers respond a lot better to personalized marketing campaigns than they would to standard, copy-pasted marketing messages.
Ecommerce businesses that use personalization see a 6 – 10% increase in revenue. And it really doesn't take as much effort as you may think.
You can apply personalization to any eCommerce marketing strategy that your business uses. You don't need special marketing materials to do this, you just need to make sure you tailor the marketing messages you send to specific customers and their interests.
Doing this ensures you send the right, relevant content to the right person at the right time The results are far greater levels of engagement, and seeing your customers move through the buying journey faster.
Personalization could take the simple form of a prospect's name in an email subject line, or it could be sending relevant product recommendations based on what customers have ordered in the past.
One of the most important things about personalization is that you segment your lists of leads and customers based on their interests, demographics, or more. This lets you send out specific messages tailored to each list.
You can also set up automated workflows, where specific personalized messages are triggered after a customer performed a specific action.
The more personalized your campaigns are, the easier it is for customers to take the desired action you're trying to get them to follow.

4. Focus On Creating User-Generated Content
One of the best ways to get the most out of your eCommerce marketing strategy is to get other people to do your marketing for you. This is essentially what user-generated content (UGC) is.
User-generated content is all about finding ways for your audience to share your brand and your products. This helps you build a more authentic following of people who are interested in your brand, and it can drive a lot more traffic to your store.
People generally trust what their friends have to say more than they trust marketing messages from brands. So, if someone posts a photo of your product on social media saying how great it is, their friends will quickly take note.
There are many different ways to generate UGC for your eCommerce brand. This could include:
Running competitions and giveaways where users have to post about your brand
Starting a viral hashtag challenge on TikTok (or at least creating a branded hashtag that customers can use)
Offering review platforms where customers can share feedback
Running referral campaigns, where users get a discount for successfully referring your brand to their circles
In each of these examples, you just sit back and relax while other people are promoting your brand for you. These are authentic promotions, they won't cost you a thing, and can deliver awesome results.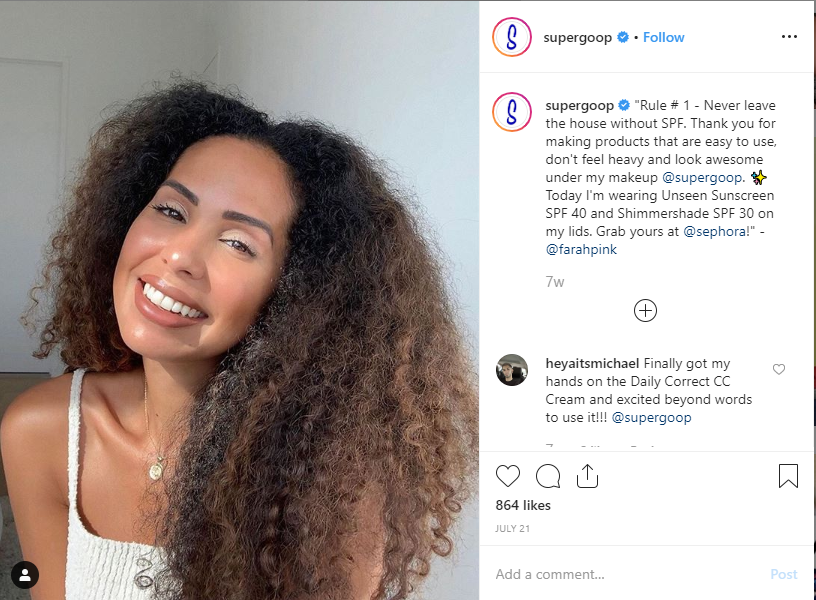 5. Offer a Loyalty Program
One of the best eCommerce marketing strategies is to focus on generating repeat business. Instead of always trying to attract new customers, getting existing customers to return can help you access more consistent revenue without going through all the trouble of acquiring brand new customers.
An excellent way to attract repeat business is by offering a loyalty program. This is when you provide an incentive for existing customers to support your business again.
It could be through rewards points, discounts, free products, exclusive perks, or other benefits that keep customers coming back.
Building up repeat business through customer loyalty takes time, but it can result in many benefits for your business. Besides the repeat sales, you can increase your brand awareness, UGC, mentions on social media, and more.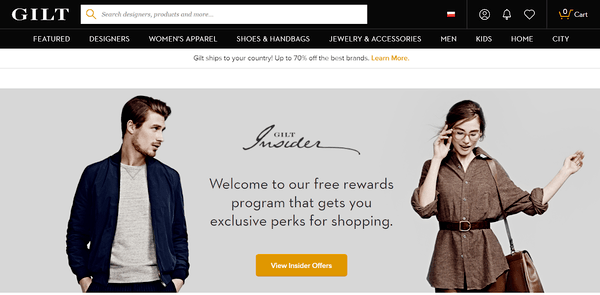 6. Integrate Your eCommerce Store With Social Media
Social media can be used in many different ways for eCommerce marketing – including selling products directly. Ecommerce platforms allow you to integrate your products directly with social media platforms, and sell straight through the app.
This cuts out a step in the buying journey and offers a great way to promote and sell products in one go.
Instagram, Facebook, and TikTok each offer their own in-app shopping features. Basically, you integrate your social media page with your online store and can tag your products in social media posts. When a user taps on your product link, they are taken straight to a product page.
This strategy allows you to increase your sales channels and optimize the way you use social media to market your eCommerce store.
It's best to sell low to mid-priced items on social media, as most people will use these channels for quick impulse buys. If you're selling high ticket items, selling on social media may not be as effective.
So, one of the best strategies is to focus on different products on your different social media channels. Understand your audience on these channels, and sell products that match each channel's audience.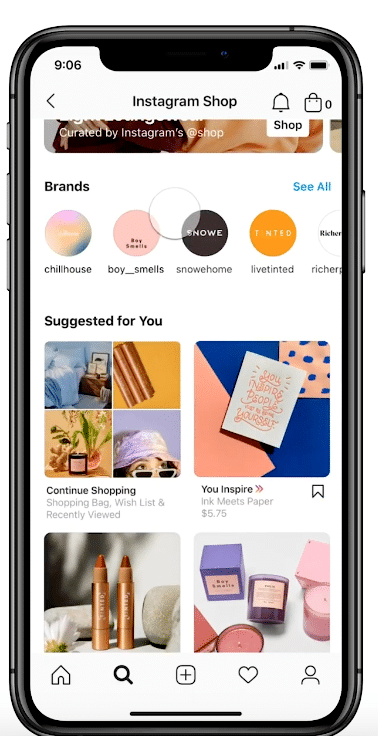 7. Focus On Word of Mouth Marketing
Word Of Mouth Marketing (WOMM) remains one of the most powerful eCommerce marketing strategies in existence.
With so many brands and marketing messages out there, shoppers are becoming increasingly skeptical about trusting brands and their messages. However, people love taking advice from other people like them that they know and trust.
Any eCommerce business should hope for as much word-of-mouth marketing as possible. Ideally, this happens organically, but there are also ways for you to encourage WOMM.
Let's break down a few of the best strategies and tactics here.
Referrals
Referral marketing is an incredible tactic to spread brand awareness as far as possible. One person refers your brand to two friends, these two friends refer your brand to two friends, and so the ball keeps rolling.
All you need to do is ask your customers to refer you to others in exchange for something. This could be a discount, a free product, or some kind of exclusive perk, for each new customer they refer.
Reviews
Reviews are the best way to build trust. They're completely authentic perspectives and experiences of a company, and they're something that most customers look for before making the decision to buy.
Always include the option for customers to leave reviews, and try to encourage them with post-purchase emails. Display these reviews on your website, product pages, share them on social media, and more.
In many cases, positive reviews of your brand and products end up doing a lot of the marketing for you.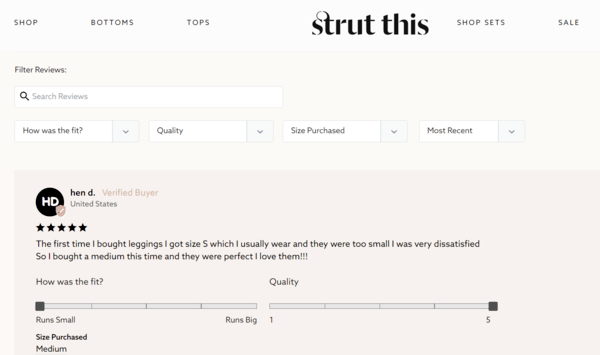 Testimonials
Testimonials are like reviews, except that you choose and ask for them. Testimonials are still authentic though, and they're a great way to get the word out about your brand or your products.
You can send out testimonials in your email newsletters, add them to your website, share them on social media, and anywhere else that you share content with your audience.
Customers trust testimonials, and you can tailor them to make sure your eCommerce store has some positive buzz around it.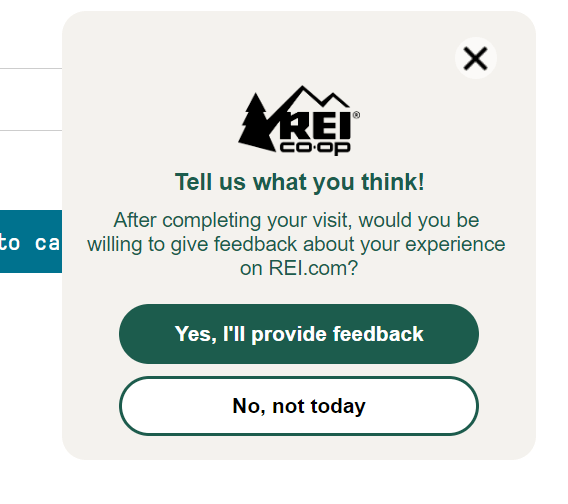 8. Reduce the Chances Of Cart Abandonment
We've covered strategies to win back lost shopping carts, but ideally, you want to avoid this from happening in the first place.
To get as many shoppers as possible to follow through with their purchases, you need to add as many incentives as possible to want to buy from you without hesitation.
Some effective strategies include:
Offering free shipping
Having a clearly visible returns process
Offering money-back guarantees
Providing immediate, clear access to customer support
The more appealing you can make your online store to shoppers when they've filled their carts, the more sales you'll end up making.
Also, pay attention to making the checkout process as simple as possible. The more steps a customer needs to take, and the more areas they need to fill in, the more reason you're giving them to abandon.
9. Use Live Chat Support
Live chat is an excellent way to engage your website visitors. You can use live chat tools to target shoppers on certain pages, target them after they're been browsing for a certain length of time, or even based on whether they landed on your site from your newsletter.
The great thing about live chat is that it lets you address any customer concerns or questions straight away, while they're still on your site. This shows shoppers that you have a solid support system in place, which helps them build trust.
Effortless support is a big selling point and it's something that many online shoppers prioritize when they make a purchase.
10. Measure Your eCommerce Marketing Results
While there are loads of different eCommerce marketing strategies out there, the most successful ones for your store depend on your customer base and what their buying habits are.
There's no point investing thousands of dollars in ad budget if you're publishing ads on the wrong platforms. This is why carefully measuring the outcomes and ROI of your marketing efforts is so important.
This lets you see what works and what doesn't work. Then you can scale up your successful strategies to achieve even greater results from them.
Every eCommerce marketing plan is different, and so you need to carefully measure yours to figure out what your best way forward is.
As a general rule of thumb, it's always best to start small and scale up as you see success. Don't put all of your time and effort into one marketing channel straight away. At the same time, don't try to cover every marketing strategy at once.
Rather, invest small amounts of time and budget into different channels, and as soon as you start seeing results from them, invest more into the channels that work and scale them up.

Wrapping Up
With all of the channels and strategies you have available, eCommerce marketing may seem intimidating at first. However, by taking a careful approach and planning out your eCommerce marketing campaigns with the customer in mind, you can end up driving lots of new sales.
Whatever type or size of eCommerce website you have, running digital marketing campaigns is essential to get more customers. Follow the strategies above, and you'll be able to make this happen!

Related Content