Murphy's Law l Role of Editorial Board is to make you think | Columnists
5 min read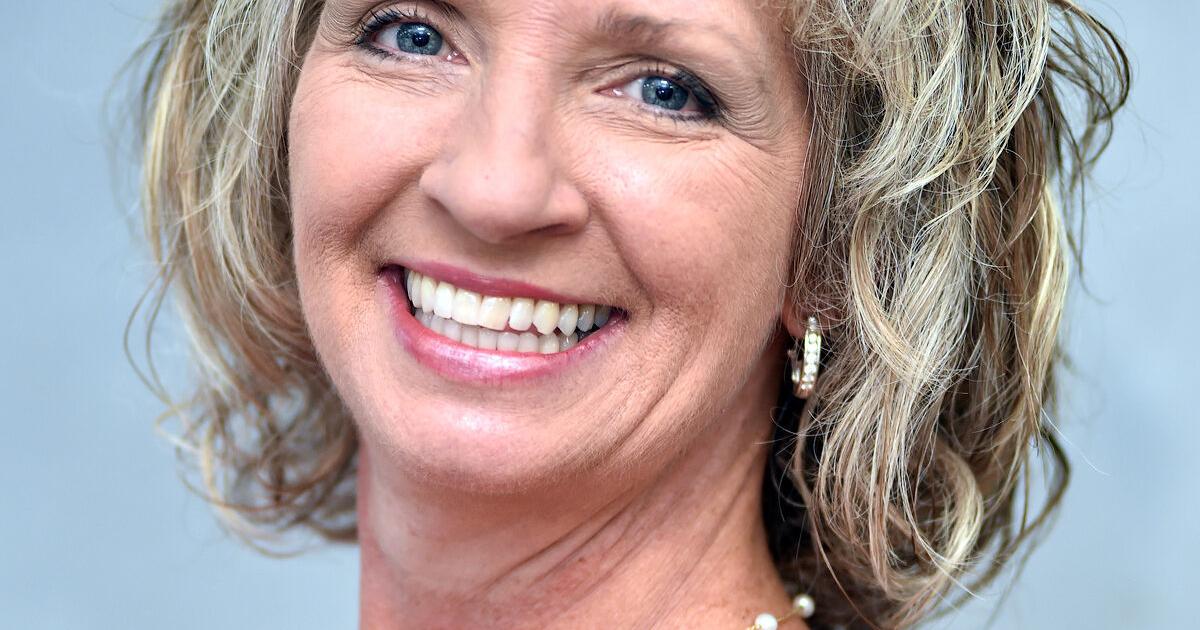 The election season for 2022 is gearing up and it is sure to be exciting. Each election season brings its own set of interesting angles, but this year seems to be starting a bit earlier than usual, with a nice lineup of eager candidates.
I must admit that politics is not something I previously entrenched myself with, but in my new role at the newspaper, I am already deeply involved. Every political season the Chronicle's Editorial Board meets with each local candidate to discuss the issues important to our community and their viewpoint on the issues. This gives our board an opportunity to get to know the candidates and ask the important questions within each race. From these meetings the editorial board will make endorsements for each race, which is our opinion of the best candidate for the position. The Chronicle's election endorsements will begin publishing early July in preparation for the August primary election.
Since I've mentioned their responsibility with endorsements, let me take this opportunity to tell you a little more about this group of individuals we call "the editorial board." They are a group of volunteers who assemble for several hours on a weekly basis to meet with an assortment of elected officials, groups and organizations with the purpose of learning about their needs, their goals and their plans for the future. A reporter is present and oftentimes this gathering will result in a news feature during that week.
The daily opinion of the newspaper is determined by weighted voting by the board to determine the next week's opinions. These editorials are found on the opinion page of the newspaper daily. To clarify, this group does not determine news content: that responsibility lies with our Executive Editor Jeff Bryan and Managing Editor Brian LaPeter.
The opinions of the board are what is published each day exclusively on the opinion page and are collectively agreed upon positions of a particular issue. For example, our board recently concluded the new boat ramp fee collection process is not user friendly and it needs to be improved. This one was easy. Our community attracts boaters, both residents and visitors, the system seems to be flawed and it needs to be fixed. There really wasn't much to debate within our board. At other times, our editorial board may not come to agreement on an issue. If consensus isn't reached then we do not print an opinion on that topic.
The editorial board is comprised of a varied group of community citizens coming from a wide range of impressive, previous and current, responsibilities. That is exactly what we want. The board consists of nine members, who are a strong and diverse group, who are active and engaged citizens we feel are looking out for the best interest of the community. Three of the board members are employees of the Chronicle; myself, our executive editor and managing editor. The remaining six members are community leaders not employed by the Chronicle.
Curt Ebitz, is a retired Army colonel with 28 years of active duty where he served as an infantry officer and foreign area officer. He has been a resident of Citrus County for 31 years who now leads or plays an active role in committees such as the Veterans Foundation, Military Officers Association of America, and Aaron A. Weaver Chapter Military order of the Purple Heart. Curt is a downright impressive, professional, and truly upstanding citizen. Curt has been in a leadership role of our editorial board for 23 years.
Mac Harris is a retired communications manager with the Crystal River Energy Complex and a Citrus County resident for 24 years. He is currently the president of the Citrus County Art League and has been a strong member of the editorial board for 16 years. He is a loving husband to his wife, Sharon, and an absolute pleasure to speak with about his passions and his family.
Rebecca Martin has been a resident of Citrus County for 25 years and has sat on the board for 12 years. She is an independent consultant and is involved in dozens of local organizations. She has expertise in a wide variety of areas of business as well as the medical field. Just a few of her specialties include writing and editing, corporate training, mediation and corporate communications. In the health care field, her interests include consulting on home modifications for aging in place, medical devices, diagnostics, and pharmaceuticals. Rebecca is incredibly knowledgeable and a valuable member of our board.
Don Hiers is currently working as a pharmaceutical clinical auditor and has been in the pharmaceutical industry for many years. In his younger years, he spent time as a news reporter and later a news director after spending seven-plus years in the U.S. Navy working in cryptography during the Vietnam War and the Yom Kippur War. He and his wife, Darlene, have lived, happily, on the headsprings of the Homosassa River for 13 years. Don is a brilliant and thoughtful member of our team who cares deeply about preserving our environment.
Sunshine Arnold is a recent addition to the editorial board but has been a resident of Citrus County for 18 years. She is CEO at the Citrus County Abuse Shelter Association Inc. (CASA). She has been a trained forensic interviewer of child victims of sexual and physical abuse since 2006. She was instrumental in establishing Jessie's Place in Citrus County. Sunshine served in the Marine Corps in support of Operations Enduring and Iraqi Freedom and was twice awarded Achievement Medals during that time. With Sunshine's background, she brings a wealth of knowledge and experiences to our board that are incredibly valuable.
Our newest board member, Trish Thomas joined our board in January 2022. She is a retired Circuit Court Judge in the 5th Judicial Circuit of Florida (Citrus, Sumter, Hernando, Marion and Lake counties) where she served for 25 years. She has lived in Citrus County for 43 years. She brings deep knowledge of the court system as well as strong Citrus County history to the board.
So let us reflect on this board for a moment; I am sure you can agree they are upstanding community citizens who are actively involved in making Citrus County a better place to live, and they have done so for many years. They voluntarily sit on our editorial board to continue doing their part in keeping our beautiful home a great place to live.
My purpose for highlighting the editorial board and its members is to better define the difference between news and opinion. It is important that our newspaper, as well as all media, continue to keep them separated. We vow to continue to bring you both in a manner that is clear to our readers. The Chronicle offers opinions on the important issues facing our community. Each day you will find these words in our newspaper's opinion page "You may differ with my choice, but not my right to choose." You may differ with our opinion, and that is your right. At least we ask you to think about the issues and consider the facts. We made you think – and that is the role of the newspaper. We collectively challenge the community to work together and find the best solutions.
Trina Murphy is the publisher of the Chronicle. Contact her at [email protected]