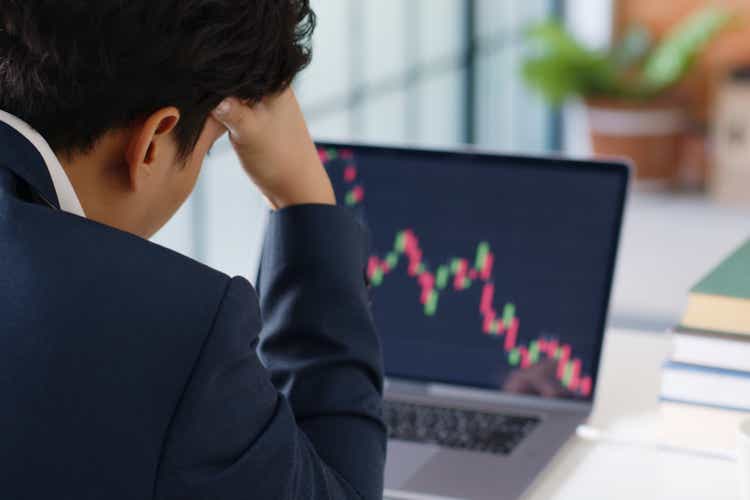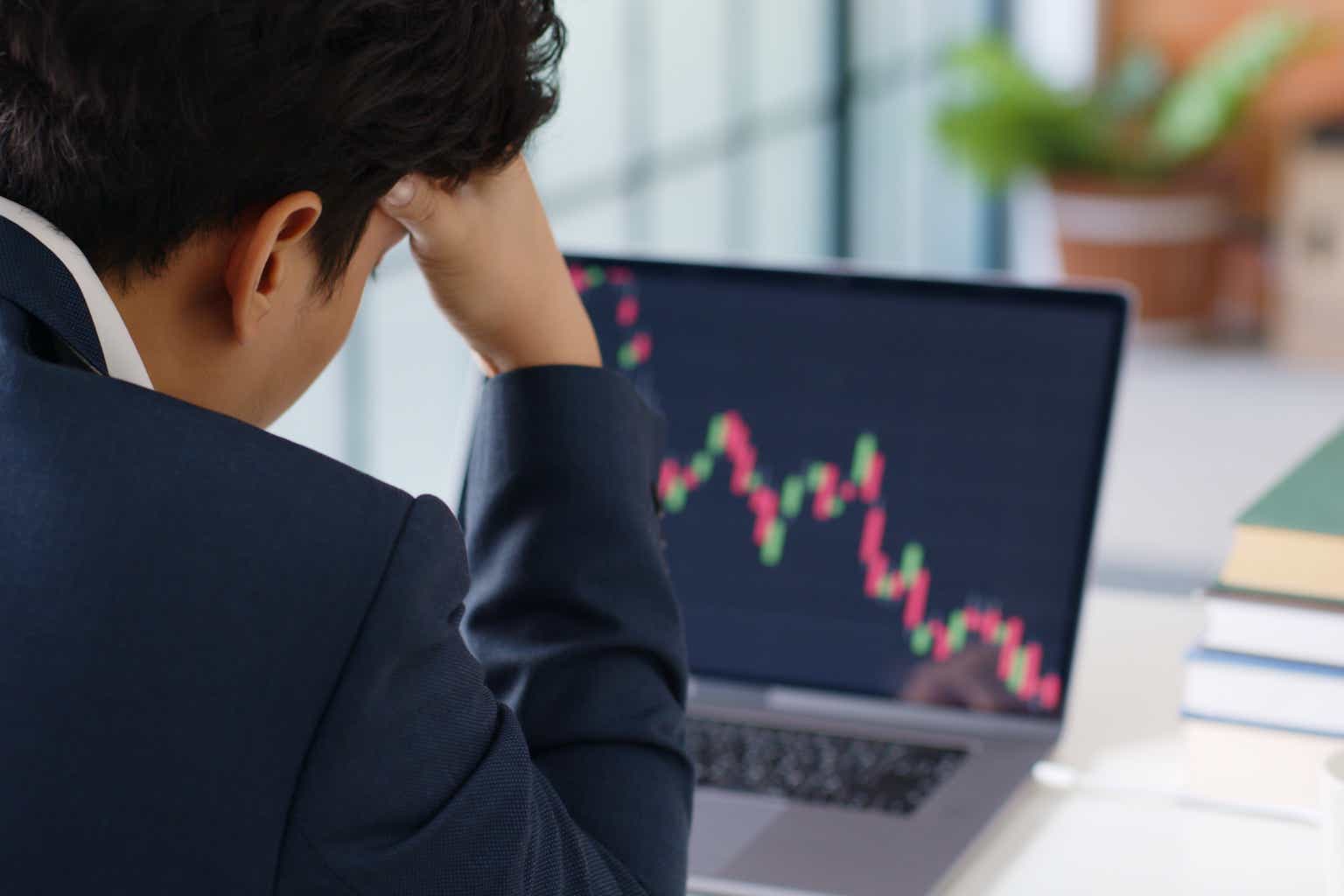 In a lengthy research note outlining multiple market scenarios, UBS advised clients to temper overly bullish outlooks on numerous eCommerce stocks.
According to the bank's research, risks of a recession have doubled from 13% to 26% in recent months with a significant slowdown in consumer spending anticipated even if full recession is averted. Indeed, retail sales growth reportedly slowed from 34% to 28% from April to May. UBS expects there could be further deterioration from this point as pessimistic data continues to be printed.
"Our analysis suggests even in a mild slowdown scenario, sales for eCommerce companies within our coverage could come in about 5-20% below Street consensus in 2023, depending on the company," the bank told clients on Tuesday. "We take the opportunity to reduce our expectations for all the names."
Amazon (NASDAQ:AMZN), Etsy (NASDAQ:ETSY), The RealReal (NASDAQ:REAL), StitchFix (NASDAQ:SFIX), ContextLogic Inc (WISH), and MYT Netherlands Parent (MYTE) were among the stocks receiving trimmed price targets on Tuesday. The price target cut for The RealReal (REAL) was the most drastic, receiving a 58.9% cut from $9 to $3.70. The price target for MYT Netherlands Parent (Mytheresa) (MYTE), by contrast, was only mildly pulled back to $1.75 from $1.80.
Consensus sales were reduced on Etsy (ETSY) due to its "all discretionary" exposure,
GMV expectations for RealReal (REAL) were reeled in by 12% to "reflect more value-conscious consumers and management turnover", while both StitchFix (SFIX) and ContextLogic (WISH) were viewed cautiously as both are attempting to execute "challenging turnarounds."
Those target and estimate cuts add to separate downgrades of both Farfetch (FTCH) and eBay (EBAY), each of which were addressed in separate research notes outlining the rationale for the more aggressive adjustment.
To be sure, not all of the price target trimming reflected a loss of confidence. Namely, both Mytheresa (MYTE) and Amazon (AMZN) were cited as top picks among small and large cap stocks, respectively. The bank indicated that both are likely to remain resilient in a slowdown.
"Amazon (AMZN) will likely be impacted, but less so versus other platforms," the bank's analysts advised. "Despite near-term risk to consensus revs and OI, we think the current risk/reward looks compelling for investors with longer term time horizons."
Meanwhile, Mytheresa (MYTE) was cited as a name likely insulated by its affluent customer base.
A summary of the price target changes are listed below
Amazon (AMZN): Buy rated, $209 → $167

Etsy (ETSY): Neutral rated, $90 → $48

The RealReal (REAL): Neutral rated, $9 → $3.70

ContextLogic (WISH): Neutral rated, $1.80 → $1.75

StitchFix (SFIX): Neutral rated, $10 → $6.50

MYT Netherlands Parent (MYTE):

Buy rated

, $15 → $14
Shares of Amazon (AMZN) -5.07%, StitchFix (SFIX) -5.15%, The RealReal (REAL) -10.27%, Etsy (ETSY) -7.94%, and MYT Netherlands Parent (MYTE) -5.25%, and ContextLogic (WISH) -5% all fell sharply shortly before Tuesday's close.
Read more recent analysis on the opportunity available in the beaten-down eCommerce space.